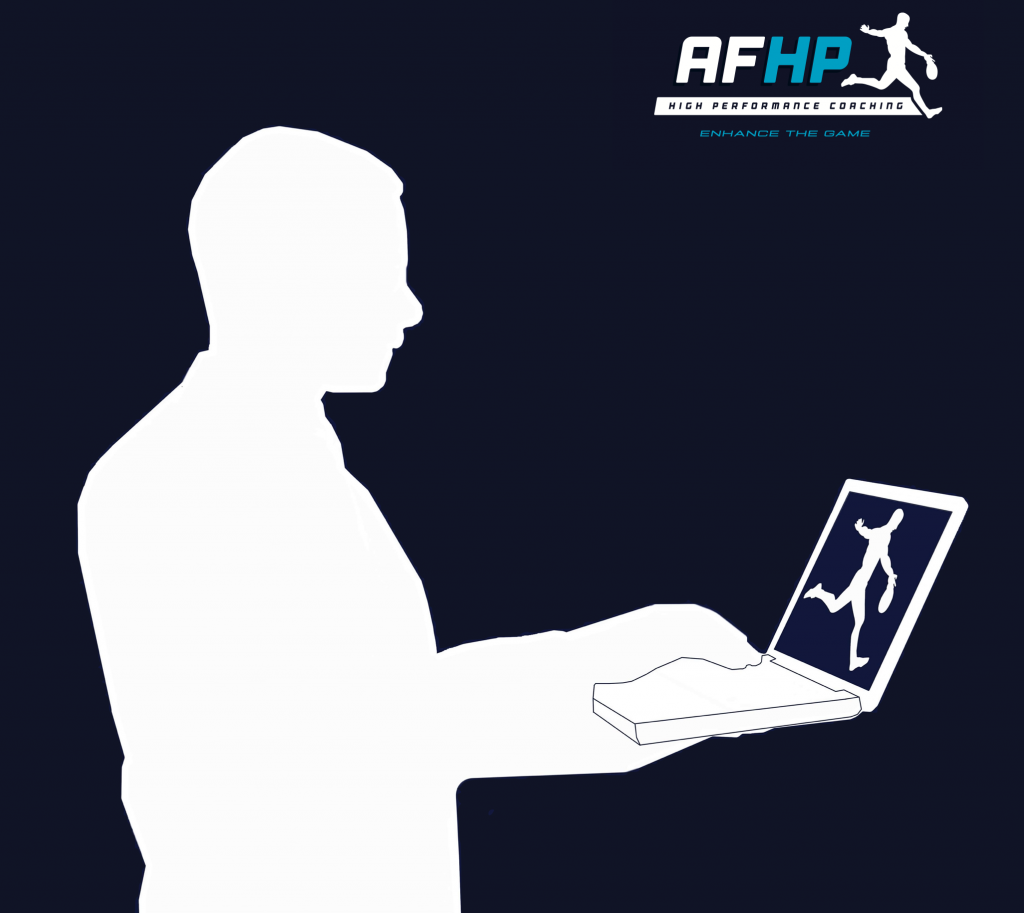 In recent years the study of drop punt kicking has been analysed by thousands of exercise sport scientists and coaches from around the world. The coaches come from many different invasion games that involve kicking such as, soccer, AFL, Rugby, NFL and more.
The study of drop punt kicking seems to be very similar but yet so different depending on who's opinion you hear from. Many people have called themselves an expert in kicking and frankly I find that is often a misapprehension, more recently there have been a range of different coaching programs across these codes that provide "Expert kicking analysis and coaching". In Australian rules football, there are very few programs that provide expert kicking coaching and analysis in my opinion, the programs that provide a video kicking analysis are almost always in a closed environment, this does have benefits, don't get me wrong, but in a game do we always kick the same style of drop punt and in a closed environment, if this were to be analysed differently would the technique change?
I like to give credit when it is due, to a fellow competitor and football coach, Kick 2 advantage is an expert kicking coaching and analysis business coached by David Newett. Ben Stanley from enhanced football also provides great technical feedback for players in a closed environment.
TEACHING A PLAYER IN THE COGNITIVE LEARNING STAGE
When an athlete is developing a new motor skill, you as the coach are required to use an instructional coaching method to the athlete to teach them about the skill, providing demonstrations or showing examples and then further assessing their performance.
You are providing them with the knowledge and the feedback for them to be able to perform the skill, but also providing an example of what it should feel like, look like and sound like, breaking down components will be beneficial to a player, it allows them to be able to understand the process that leads to a good outcome.
By using an instructional coaching method, you will be teaching them, then you can question them to test their knowledge and slowly start to use a facilitating coaching method to improve the learning as they enter the next learning stage.
Ultimately, you want players to be able to understand what the desired technique is, what the process is to achieve it and the outcome of it. To do this educating a player about the technique will allow to improve their error detection and correction to give feedback to themselves.
For players that are not making additions, adjustments or completely learning the technique from scratch, they should be training and being analysed in a match like context, but players in a cognitive learning stage or in the associative learning stage should be tested in a performance like environment also. You may have to manipulate the constraints to provide the best learning and performing environment.
Initially, when you are analysing a kicking technique and providing feedback, doing this in a closed and uncontested environment has its benefits but, the feedback that you give can servilely impact a players technique for the worse in an invasion game. Here is why?
THE STATISTICAL BREAKDOWN
At the start of round 15 in the 2020 AFL season (Shortened game time due to the corona virus) the average disposals per game are 296 per team per game, with 118 contested and 174 uncontested disposals.
Each team are averaging 175 kicks per game. So my question is for coaches "Are these kicks all in a closed environment and uncontested?"
A SKILL ACQUISITION OPINON
As you can see the statistics indicate that some of the kicks are contested and uncontested, this means different styles of kicks would have to be executed to be able to create an advantage. If you teach one kicking technique this may not apply to a kick you would use in a more contested situation compared to a kick in an uncontested situation.
Some kicks are in a closed and more stable environment and some are in an open and unstable environment, a team that moves the ball quickly will tend to not have as many kicks in a closed environment because they make quicker decisions with the ball in hand, which means there is more room for error, compared to a team that moves the ball with short passing slowly, where they will take more marks so ultimately they have more time for decision making and execution, a team like this are more likely to have more kicks in a more closed environment.
Variables will change depending on the strategies for each side, a team that moves the ball quickly will tend to use long kicks, stab passes and kicking on the run more often, as a team that moves the ball slowly will use stab passes, shorter kicks, kicks from the mark.
Some teams will have more of their players kicking in a contested situation compared to other teams.
Players have different strengths and vulnerabilities, kicking variations will assist players in their decision making process, players will most of the time try to execute skills according to their capabilities, for a player that is capable they will use many different styles of drop punt kicks depending on the situation they encounter.
DIFFERENT STYLES OF DROP PUNT KICKS
There are more kicks in the AFL that are uncontested than contested yet, the kicking analysis for every player I have seen from a program that provides this is in a closed environment or if not an open environment but uncontested. You can classify kicking situations into six areas. Before players kick in a game you can assess if the kick was in the following.
Predictable vs unpredictable environment
Contested vs uncontested situation
Open vs closed environment
Before kicking the ball in a contested situation, many environments are unpredictable, they have some form of congestion which forces a decision to be made which is always according to the defence and where your team mates are located.
So weaving through agility cones is way too predictable, It does not resemble the game, you as the coach should put on at the least, some form of dummy pressure to force a decision to be made, then the player can execute their kick. Squaring up to your target is a skill you should learn, it helps for more accurate kicking, its recommended to do so if you have time, but not every situation allows you to have the time to do so.
When you're creating field kicking drills some components you can consider are, kicking to moving targets, kicking from the mark or in play, kicking to stationary targets, shorter and longer kicking, having plenty of time and very limited time when to kick, position of where you are kicking on the ground, and kicking around opponents.
Sometimes you need to kick before you are past the defender, so you need to find a way to get some room slightly around them? Maybe kick over them> Or under their arms? You may need to use a different style of a drop punt kick to achieve the desired outcome as there are many different styles of drop punt kicks.
Here are a few of them.
Arcing kick.
One step.
On the run
Chip kick
Because they're so many different styles of drop punt kicks players need to understand what situation to use them in, when to use them, how to execute the technique for that style of drop punt kick. As not every drop punt kick has the same technique. Here is an example of two styles of drop punt kicks and yet they have different techniques.
There is no one technique to drop punt kicking, each style of drop punt kicks all have their own techniques, for example a chip kick to an arcing kick.
Training and even technical analysis shouldn't just be trained in an uncontested and closed environment, the training context should simulate aspects of the performance context. Training should resemble the game to teach decision making.
Because there are a range of different types of drop punt kicks, the game is so much more unpredictable than kicking in straight lines, yet many coaches seem to not only design a lot of their training around that but also teach players their whole kicking technique in straight lines also.
When your teaching a player in the cognitive learning stage (Beginner) You don't always have to start with straight lines, when your refine technique of a player that has been kicking for some time, don't only practice the technique in a simple fashion, do it in an unpredictable and ever changing environment, because that is how the game is really played.
Player's use different styles of drop punt kicks depending on the situations they are involved in. Rarely does a player use the exact same style of drop punt kicking twice in a row, as the situation is constantly changing because football is so unpredictable. It is important for players to be able to make good decisions according to their surroundings so that they can effectively execute different drop punt kicking variations.
EXERCISE SCIENTIST OPINION ON BIOMECHANICS IN KICKING
If you would like to see more information about strength & conditioning for AFL athletes from Ross and the team give Athlete strength & conditioning a like.
We asked Ross Clean our High performance manager at AFHP Coaching and the Founder of Athlete strength & conditioning. Ross has a bachelor in exercise sports science, played VFL and has conducted studies about the biomechanics in drop punt kicking, here is what Ross had to say.
"Biomechanics in AFL is such a wide topic, however implementing a biomechanics analysis to kicking is more complex than you may think. Due to different kicking angles and techniques used in matches, a one size fits all approach isn't a valid method to analyse kicking technique. For example, kicking out from full back and kicking across the body requires different trunk, knee and hip angles which makes it difficult to compare the 2 different styles of kicks.
Although this is the case, set shot goal kicking which has a relatively similar (if not the exact same) approach is worth examining amongst football players. In addition to this, comparing linear kicking on both the preferred and non-preferred leg can also be beneficial. This is to identify possible areas for improvement (i.e. high ball drops, backward leaning trunk angles, etc) which can then be used to possibly tweak kicking biomechanics and may result in more consistent kicking. The biomechanical analysis is probably best used with developing athletes (ages under 16), however shouldn't be used to completely reconstruct a kicking technique, especially if technique is adequate. The analysis should be completed by appropriate personnel to gently tweak technique which could help with more consistent kicking outcomes."
ANALYSING & TEACHING KICKING
This is why biomechanics has a place inside kicking technique but, how you use it will determine the results of kicking efficiency and good decision making. Biomechanics generally is analysed in a lab or in a closed environment and not during a match, so it should be used for the following.
Comparing techniques to one another, like opposite to preferred.
A set shot routine, as it is almost always the same or very similar.
Identifying the techniques in each style of drop punt kick.
Because field kicks can be very different you need to be able to identify the differences in decisions for each field kick, but also be able to identify the different techniques required for each type of field kick, as they are not all the same. It will requires simple technical cues that players can remember to perform multiple different styles of drop punt kicks.
Instead of using biomechanics and kicking analysis to teach the drop punt kicking technique, use it to teach what the different styles of drop punt kicks are and then how to execute them.
Analyse a range of different drop punt kicking techniques if you have the required skillset as a coach. As players don't just use one in a game.
Use kicking analysis in a closed, predictable environment and in an uncontested situation for players in the cognitive learning phase, or if you are making adjustments and additions to a players technique. Otherwise look to challenge them by manipulating different task constraints.
Use biomechanics to coach a set shot routine as this kick is almost always the same, depending on distance and some other variables.
If you are teaching a player how to kick in the cognitive learning stage, use coaching cues and instructional feedback for processes that apply to all different drop punt kicks instead of just to one, as techniques vary but some aspects of drop punt kicking apply to all or most.
Then not only analyse kicks in a closed, predictable and uncontested environment but, analyse the performance in a match like environment. Players techniques change under pressure, when they are not under pressure, when they are fatigued and when they have to execute kicking skills at different speeds and kick to different targets.
There is always a better way to do something, this is an alternative way, It won't suit everybody.
This article is not about I've got the method and I know how to do this, it's about what I have learnt through my experiences from working with other people and what has worked for me.
If you would like to learn more about coaching fundamental skills, the different classifications of drop punt kicks and the different drop punt techniques. Then express your interest in the course "Advanced certificate in coaching fundamental AFL Skills". (Link below) This course is facilitated by Austin from AFHP Coaching on behalf of the AFLCA (Coaches association). You will receive an AFL industry recognised certificate in coaching fundamental AFL skills.