Welcome to AFHP Coaching
Welcome to the world's largest online Australian rules football coaching resource platform. Get started now with access to high performance coaching resources.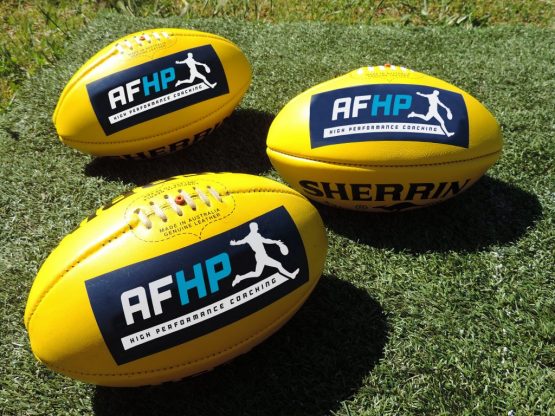 What is AFHP Coaching?
AFHP Coaching (Australian Football High performance coaching) is a football coaching education and consulting business that provides professional coaching resources and services to clubs, players and coaches across the nation.
We provide the only Australian rules Football Game Plan & Strategy Library and the largest Training Drill & Situation Library in the world.
At AFHP Coaching our goal is to improve the learning process, training, playing, and coaching performances of teams and individuals by using skill acquisition coaching methods. Our priority is to "Enhance the game". We can assure you that your football program and individual performance will have a major improvement, you will be enhanced from the coaching of professionals with previous experience from the Australian Football League.
We aim to enhance coaches and players in 8 different areas
Improve your abilities
Coach education and professional development
Training design and development coaching
Improving technique and decision making
Tactical knowledge and analysis
Creating game plans and strategies
High performance training & coaching
Strength & conditioning coaching
Choosing specific drills tailored to a game plan