About Us
High Performance Coaching
AFHP Coaching is the world's largest football coaching resource platform.
Through a range of different strategies & game plans, coaching education courses, coaching manuals as well as video animated drills with graphics & vision. We have designed the ultimate Australian football coaching resource platform to improve coaches from the Junior to the Professional levels ability to coach the game. Designed by former professional Australian Football League coaches and analysts, AFHP Coaching has all you need to gain a competitive advantage in your competition and develop your players. AFHP Coaching (Australian Rules High performance coaching) is a football coaching consulting business that provides professional coaching services and resources to clubs, players and coaches from across the nation.
Established in early 2018 to initially provide clubs with training resources, game plan graphics and private coaching for players individually, has now grown into the national provider of three of the coaching education courses on behalf of the AFLCA (Coaches association) and AFL Sports ready. We have vastly become renowned for the highest quality coaching resource centre for Australian rules football within a short matter of time. At AFHP Coaching our goal is to improve the training, learning, playing and coaching performance of teams and individuals using skill acquisition coaching methods. Our priority is to "Enhance the game". We can assure that your football program and individual performance will have a major improvement, you will be enhanced from the coaching of professionals that have worked within the Australian Football League. 
If you are truly committed to achieving your ambitions, whether that is winning premierships, coaching at the highest level or implementing a fantastic development program. Your chances of achieving what you set out would be highly increased by becoming a member and actively using our coaching resource centre on AFHP Coaching.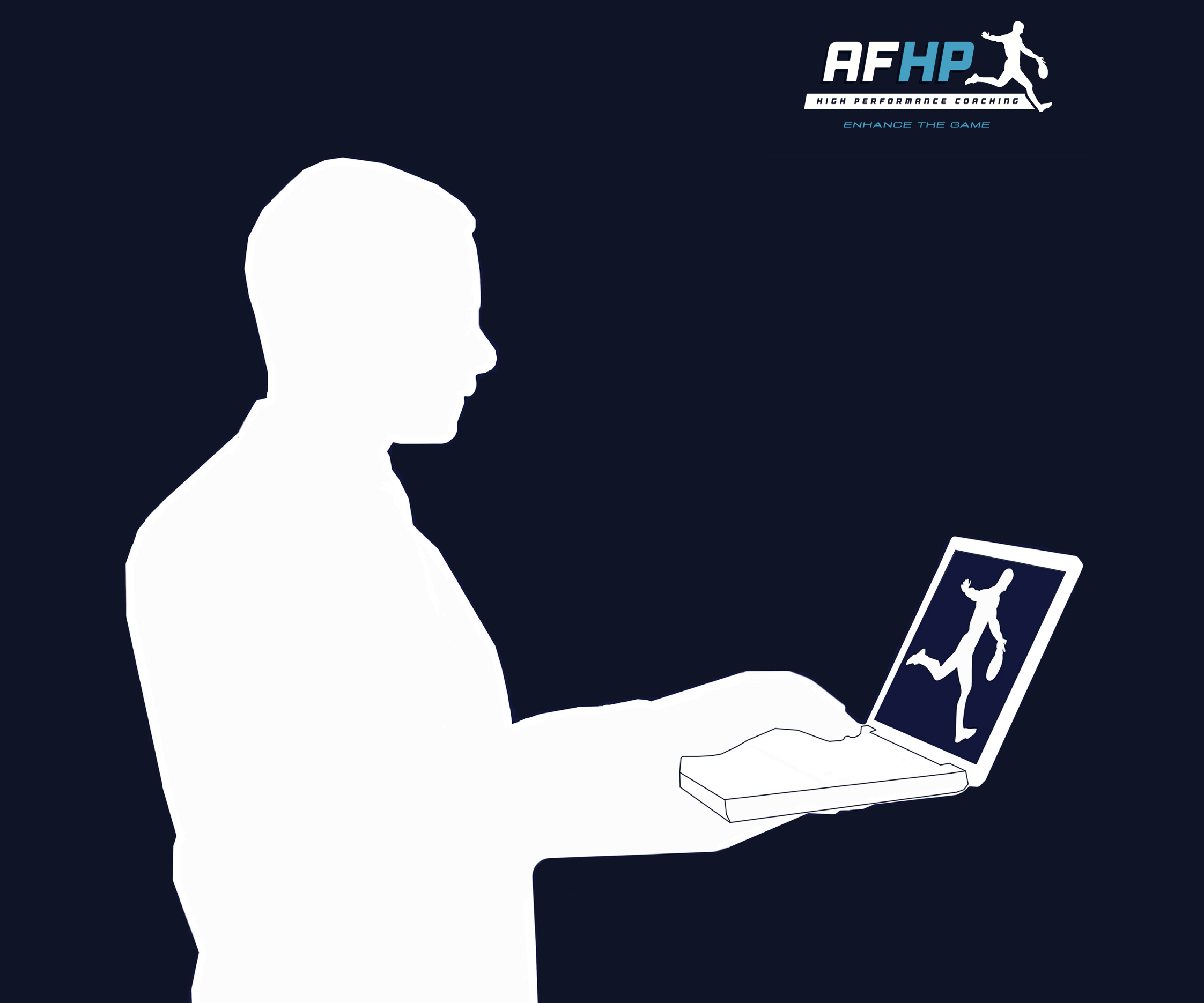 More content, strategies, drills, scenarios and resources than any other Australian Rules Football coaching resource platform in the world.
A video animated library of over 50+ strategies created for teams from the junior level to the professional competitions, we use graphics and vision to provide examples of players executing strategies within a match.

Through professional development, high performance coaching sessions and coaching resources, Players and coaches will have a large selection of services and resources at their disposal to choose from to improve their knowledge of the game. 

Developed by professionals with previous employment in both the professional and community football levels. Our coaches have bachelors and further education in exercise sports science and skill acquisition coaching.
It's a Tuesday at 4 or 6pm. You're on the field with your talented group of other senior players or junior footballers. This is the fifth week you are working on lane work kicking, 5 star handball, 3 man weave and keepings off kicking & handball. Yet, you notice that the activities you're doing with them don't seem to be improving their performance. You understand development cannot be changed overnight, yet every drill you coach is to improve their skills but then you realise…
You're not sure why you're doing that specific drill.
You don't have any idea if this is appropriate for your player's ability level.
You aren't training any drills specific to a game plan or a strategy.
Your players are only working on offensive skills, there's no development towards defending or contested possession.
This is the fifth week in a row you've done the same drills, and are running out of ideas to keep your training sessions fresh and exciting.
Then you come across AFHP Coaching and then coaching begins to take on a different perspective for you…
I'm Austin Stubbs, a Skill Acquisition Advisor and founder of AFHP Coaching. I'm a high performance coach with experience at the professional level and provide education for Australian rules Football coaches across the country on behalf of AFL SportsReady with proven results.
AFHP Coaching is more than just a resourceful 250+ drill library, it includes a game plan and strategy library for teams from the junior to the professional level. It tailors drills to improving skill development and training specifically to the strategies we have designed. We have created an extensive database of strategies from my time as an opposition analyst in the AFL analysing different game styles. We provide a craft library for coaches and players to learn how to coach and acquire skills. But our platform doesn't stop there, it also incorporates coaching manuals for on and off field solutions to common problems you've faced before and the ones you may have not yet.
The emphasis is on you becoming a better coach to develop players according to deliberate and purposeful practice, not just giving you a drill and strategy library.
I am here to support you, not through a website but as a direct point of contact for you. Let's work together to become the best players and coaches we can be.
Austin Stubbs
Our Coaches
Professionally Trained