Our Coaches
High Peformance Coaching
Professional Level Experience
Developed by professionals with previous employment in both the professional and community football levels. Our coaches have bachelors and further education in exercise sports science, business and skill acquisition coaching.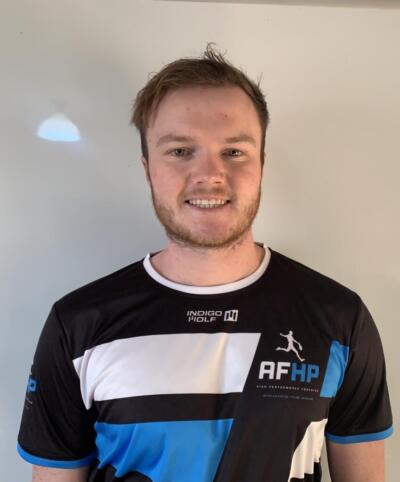 Austin Stubbs
DIRECTOR OF AFHP COACHING & DEVELOPMENT
Austin Stubbs is an accomplished professional Australian rules football coach, with an extensive history of sports education and apprenticeships under five different current and former senior AFL Coaches. He is seen as a professional and a mentor to many coaches in development coaching, Game plans and strategy, Opposition analysis, Skill acquisition and coach education for coaches across the nation.
Austin has experience in different roles at both of the AFL and AFLW/VFLW competitions, he previously worked for Essendon Football Club as an opposition analyst and assisted in the skill acquisition coaching, he also worked for the Western Bulldogs in the women's program as a defensive line coach and Development Coach. 
Aside from his experience at both professional levels, he has been apart of the highly regarded AFLCA Next Coach Program and has a Bachelor in Sports Science. He also has completed a diploma in business management and multiple other coaching education courses.
Austin has been apart of the design of the Coach AFL Level 3 coaching accreditation and is a Presenter within the course, along with being the facilitator for three different coach education courses on behalf of the AFLCA (Coaches association) & AFL Sports ready.
These courses are
Advanced Certificate In Creating & Coaching AFL Game Plans
Advanced Certificate In Creating Drills & Game Sense Training Design
Advanced Certificate In Coaching Fundamental Skills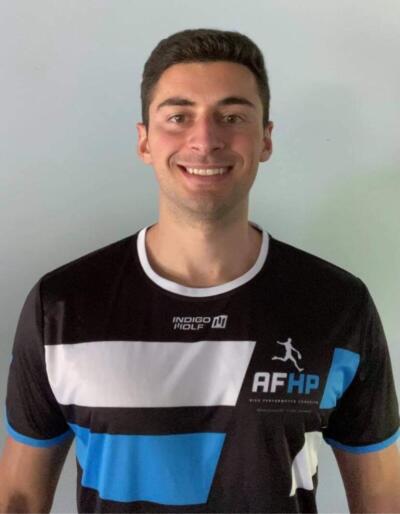 Ross Celano
High performance manager
Ross has 16+ years experience as a football player, including a dual scholarship in AFL and Basketball at Maribyrnong Sports Academy, and 2 years at Footscray VFL. He also has over 7 years experience as a strength and conditioning practitioner working with a variety of sports including Soccer, Cricket, Basketball, Athletics, Hockey, Cycling, and Combat Sports athletes of various ages and abilities. Additionally, Ross has worked as a Performance Analyst, Football Analyst, and Opposition Analyst at the Essendon Football Club (AFL), diversifying his skills and knowledge from the Strength & Conditioning field, into the technical/tactical area of AFL.
After completing a Bachelor's Degree in Exercise Science (Sport Practice) at Victoria University, Ross became an Exercise & Sport Science Australia (ESSA) Accredited Exercise Scientist, and furthered his education by completing a highly-regarded Master's Degree in High Performance Sport at Australian Catholic University. Ross is also an avid researcher, showing a keen interest in Athletic Development, Biomechanics, Injury Prevention, Nutrition, Performance Analysis, Rehabilitation, Sport Science, and Strength & Conditioning. 
Ross has a strong passion and expertise in physically preparing athletes for elite performance, including developing their endurance, speed, explosive power, strength, building muscle mass and decreasing body fat, whilst creating training programs that are specific to individual players and teams in AFL.